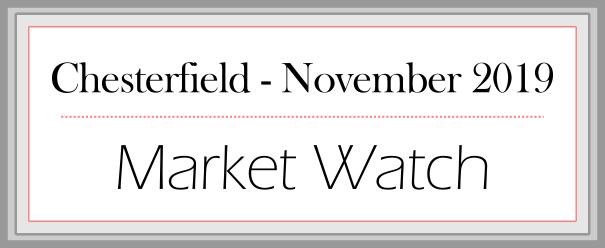 Starting today and monthly going forward, I will be delivering local statistics straight to your palms. Now, I understand, "it's December, not November, DAAAVVVEEE".. Well, in my defense statistics take time to deliver. So, here are your statistics for November 2019, comparing YoY from November 2018. Going forward, I will also note the changes from month to month.
November 2019 was a great month for Chesterfield real estate. As homes continue to sell faster the number of homes available on the market continues to shrink. This is a great time to list your home for sale, or even put your hat in the fold to buy. Although the market probably favors sellers and there is a lack of homes available on the market, being prepared to buy now will pay dividends when more sellers decide to list come spring. My wife and I recently found (like last week recently) a home we LOVED and put in an offer right away. Problem was, we weren't prepared because we weren't truly looking and we had a home that needs some work before we could list right away. We had too many contingencies on the agreement and this isn't the best way to approach a contract. The sellers received multiple offers and decided to take one of the others. We were disappointed, but ultimately this happened because we weren't fully prepared. Stop scanning Zillow and Realtor, find a local agent and get the process started. Need help in Chesterfield or surrounding areas? Give me a shout and I can help give you statistics you need, create a plan to boost your home's value, and direction to avoid any issues like ours noted above. Without further adieu, here are the stats!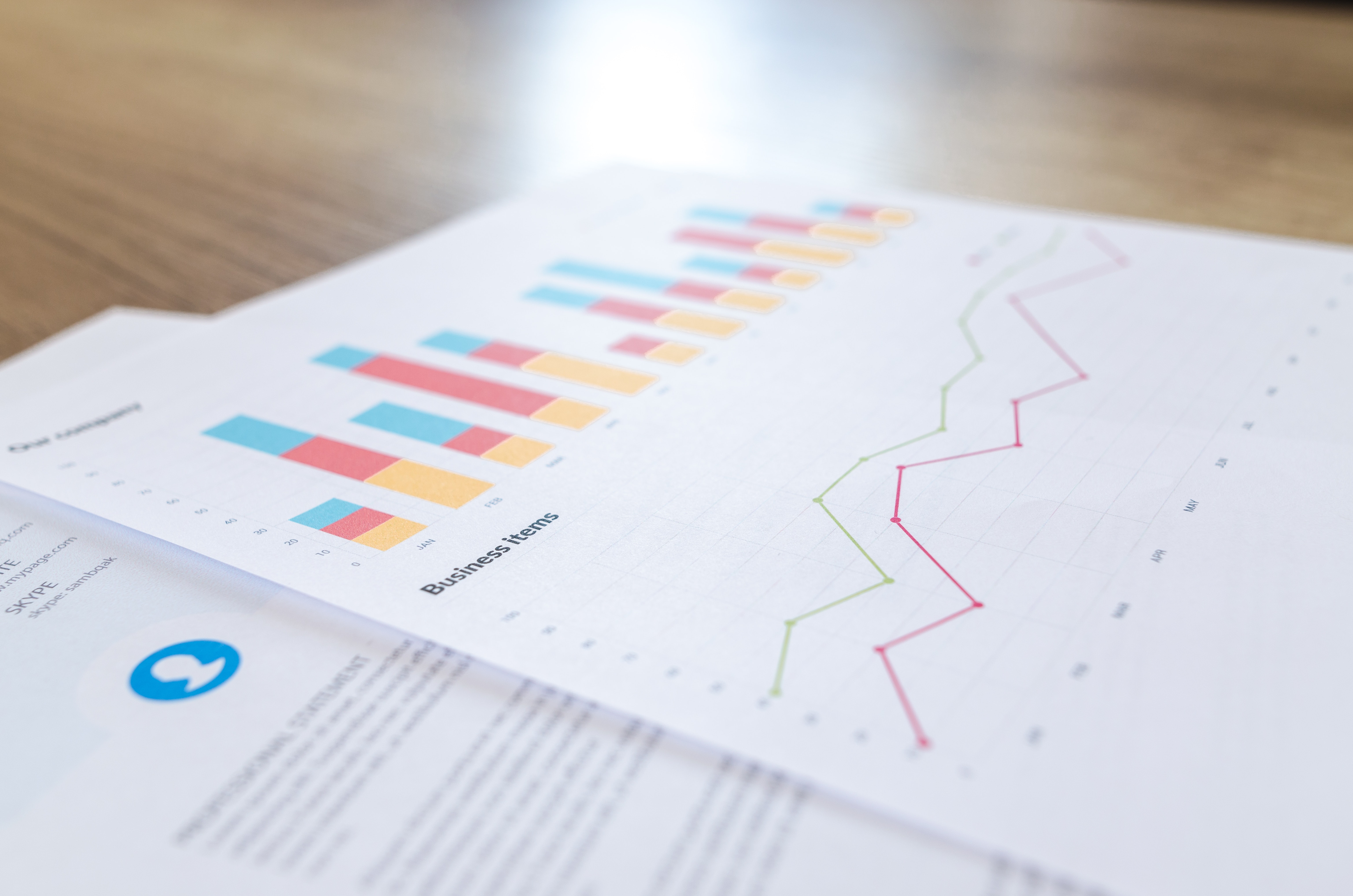 | | | | |
| --- | --- | --- | --- |
| Closed Sales | 476 | 514 | 7.98% |
| Pending Sales | 409 | 495 | 21.03% |
| New Listings | 604 | 504 | -16.56% |
| Absorption Rate (Average Closed Sales per month over 12Mos) | 541 | 564 | 4.09% |
| Month End Inventory | 1,695 | 1,309 | -22.77% |
| Months Supply of Inventory (Month End Inv./Absorption) | 3.13 | 2.32 | -25.81% |
| Sales Success (Pending Sales versus New Listings) | 67.72% | 98.21% | 45.04% |
| Average Days on Market to Sale | 38.23 | 33.21 | -13.13% |
| Average Last List Price at Closing | 299,071 | 296,807 | -0.76% |
| Average Closed Price | 298,229 | 293,972 | -1.43% |
| Average Last List Price to Closed Price | 99.90% | 99.09% | -0.81% |
So, what does all this mean? With mortgage rates remaining relatively low, overall houses are flying off the market, quicker than last year. There are now less homes available for the month compared to the year prior. Homes are still getting 99% of their asking price, leaving very little room for negotiations for buyers (at least when it comes to the direct sales price). Average days on market continues to decrease, as the prepared home buyers we talked about above, are scooping up the quality homes as soon as they hit the market. Average listed and closed prices remain relatively the same, but a slight reduction could indicate the overall quality of homes on the market. Sales success rates have skyrocketed compared the the year prior.
Until next update, I hope you had a very Merry Christmas and will have a very Happy New Year. Stay safe and enjoy the holidays!