As many of you may be aware, I was accepted to Leadership Chesterfield in August 2019 to develop leadership skills, networking opportunities, and connections to the county government. This nine month program is designed to help emerging leaders and entrepreneurs develop core business practices and concepts to be successful in today's society. Over the coming months I will be posting my experiences here to share the fun and knowledge I gain from my participation. So please be on the lookout for monthly updates as I will also be trying to set up some videos and potential interviews with local businesses you may know!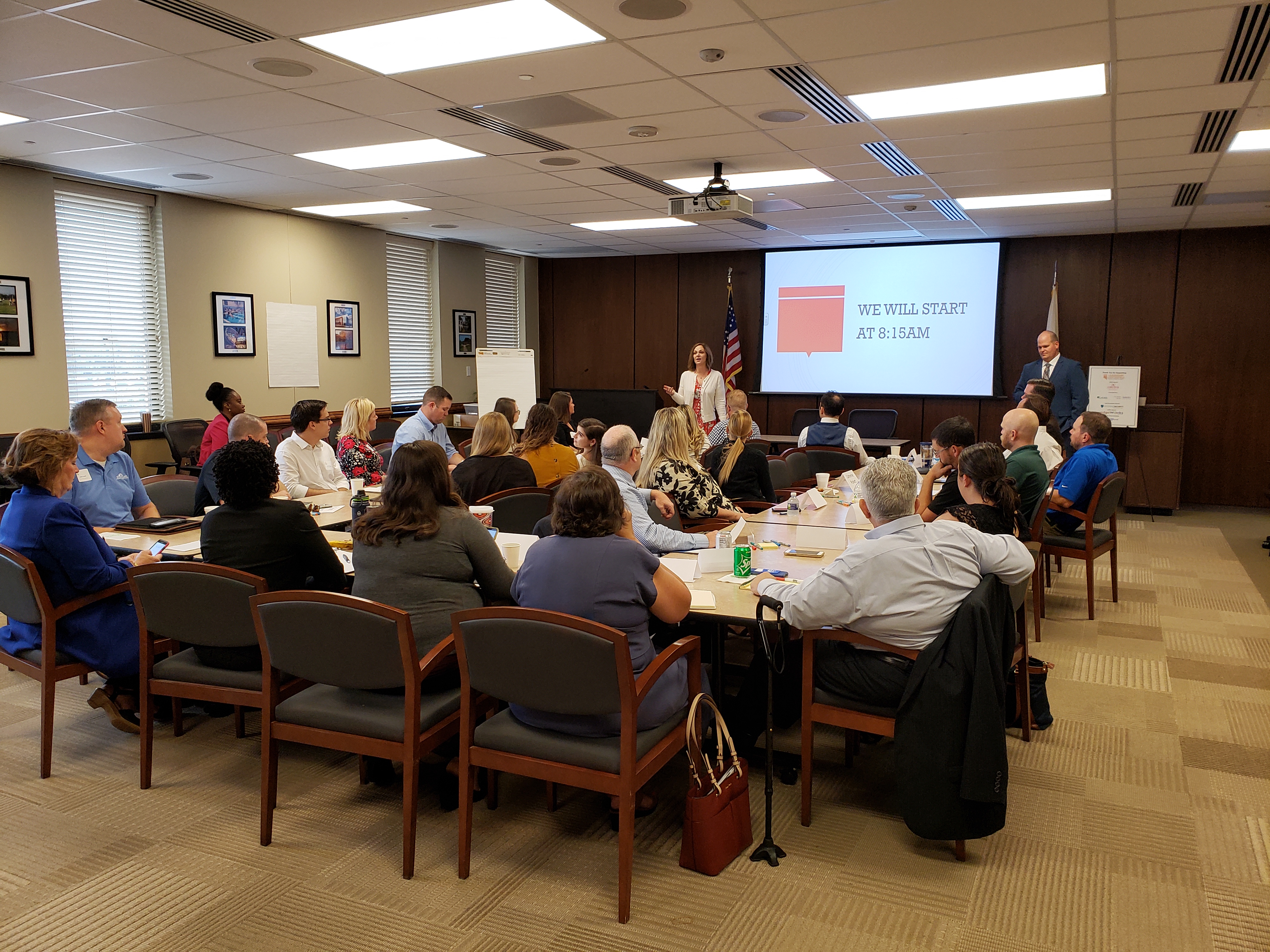 The opening day has come and gone, and with it, I have made many new friends and colleagues. Our first meeting in Leadership Chesterfield was held at the Chesterfield Administrative Office and was well prepared for numerous professionals to dive right into learning new skills and developing relationships. I will admit beforehand, I got bored at times… The meeting started with light networking over coffee and delicious pastries. This initial part was that awkward moment when you realize you know absolutely no one, and you either sit in the corner or just go up and start talking to random strangers. Fortunately I benefit from these situations, but I do admit I was a bit flustered with some proven professionals in the room. Fortunately for me, beer and careers were a hot topic, so I wasn't short of good stories.
Following light networking, the class followed up with official introductions. The five questions posted for all of us to answer weren't too difficult; name, job title/business, what did you want to learn from Leadership Chesterfield, what was your motivation for attending, and one fun fact about you. I utilized my time to state my recent job change and how it played into my long term goal. I did note my old job and how the Opioid epidemic was real. I met a really nice young professional who came up later and thanked me for my service. Her story was very touching and I am super proud of her to overcome her past and her motivation to be successful. My goals for the class were to enhance my communication skills and develop a solid business foundation. I followed that up by stating my fun fact as having finished second in a brewing competition with a buddy of mine, Tim Mohr. I did pretty well with making the class laugh, which can be a good trait of mine from time to time. I will say though, others had very good responses and I can't wait to interview them and get their stories on my blogs.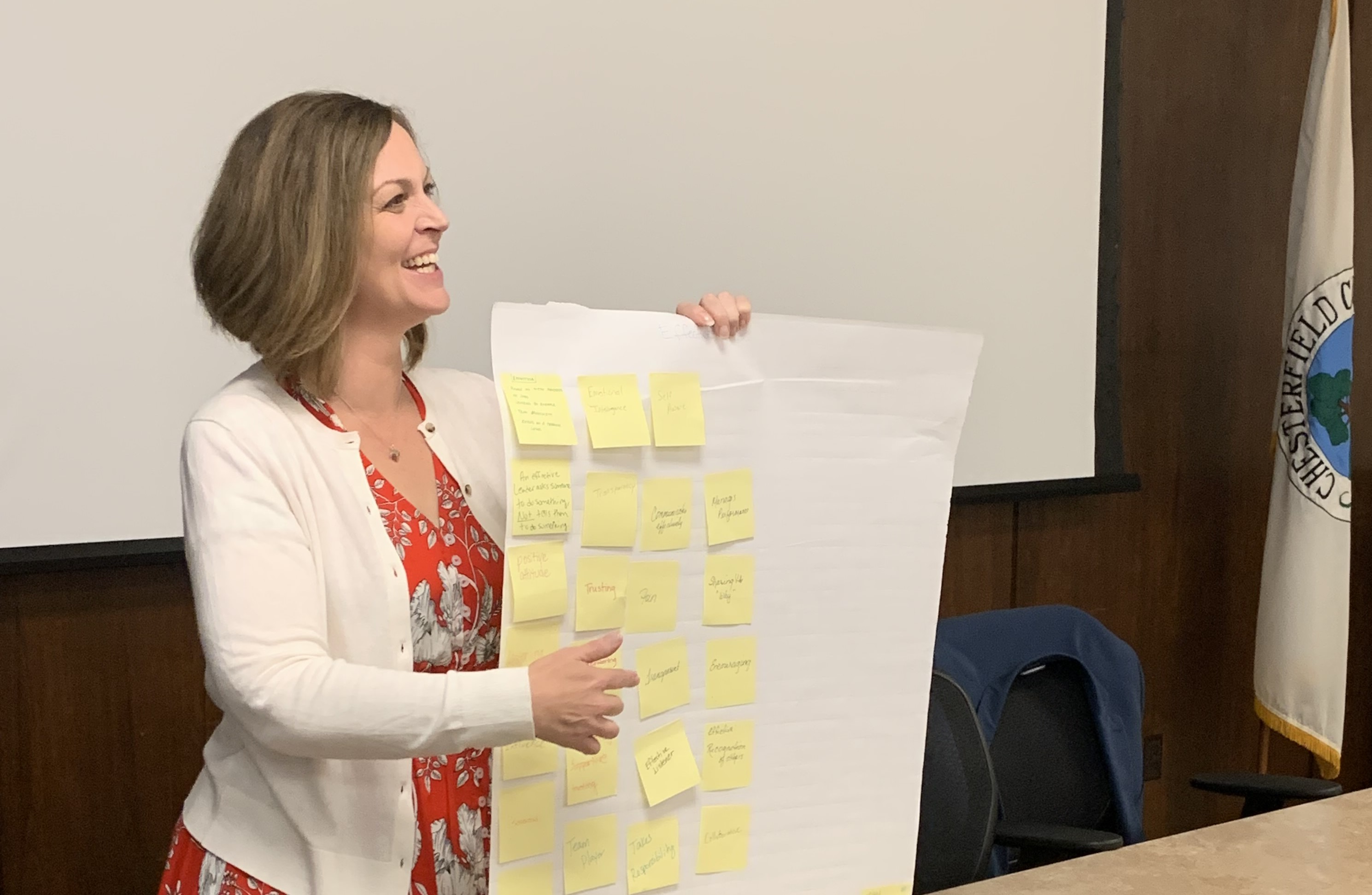 The next part a was bit more active, as we all got the chance to describe words that portrayed effective and ineffective leadership. This was an interesting activity where there were many more effective terms than ineffective displayed on the walls. I realized myself I have run into many of the ineffective in my time with the state. The facilitators were creative in their approach to review each and deliver stories of how they had experienced some, or all, of them in their careers. I do think it trended in the "this is running a bit long" category. But I made it through unscathed. I do admit, my attention span for speakers and activities that take longer than expected is no bueno.
Following this were speakers, duh duh duuuuuunnn. Dr. Raspiller, President of John Tyler Community College, and Dr. Casey, Chesterfield County Administrator. The speakers were funny and had the chance to tell some fascinating stories, but I do admit I lost interest and can't recollect much of what the speakers were trying to get across. The speakers had the chance to answer five pre-answered Q&A questions at the end, which I found a bit, underwhelming. I think I would have liked to see this a bit less scripted, especially for such a smaller group. The class was unfortunately held to only one unscripted question, which I had to hold myself back so I didn't leave a bad impression. I'll work on that, maybe I shouldn't? One of the speakers used the term "middle class" as to people that can't make it into a four year university, and that really struck a nerve. I really wanted to call him out, but again, I held my tongue. Honestly though, that is neither here nor there. Following my doodling we were blessed with Tazikis Mediterranean Cafe for lunch and more networking. All in all, it was a good first day! I learned a few things and even got some homework, another strengths assessment thingy… Love those things… I was fortunate to be accepted to this awesome group, so please take my poking holes in it lightly.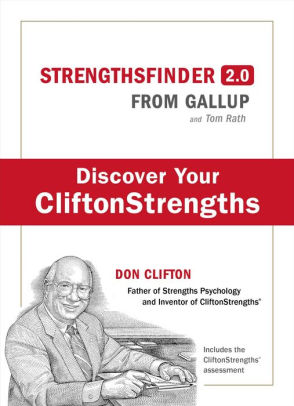 Our next meeting is in October at Henricus Historical Park. I look forward to meeting my new found colleagues and will be set up to make a couple Q&A sessions with some of the local professionals. I hope the next meeting is a bit more hands-on, a bit less talk. Overall Grade: B-